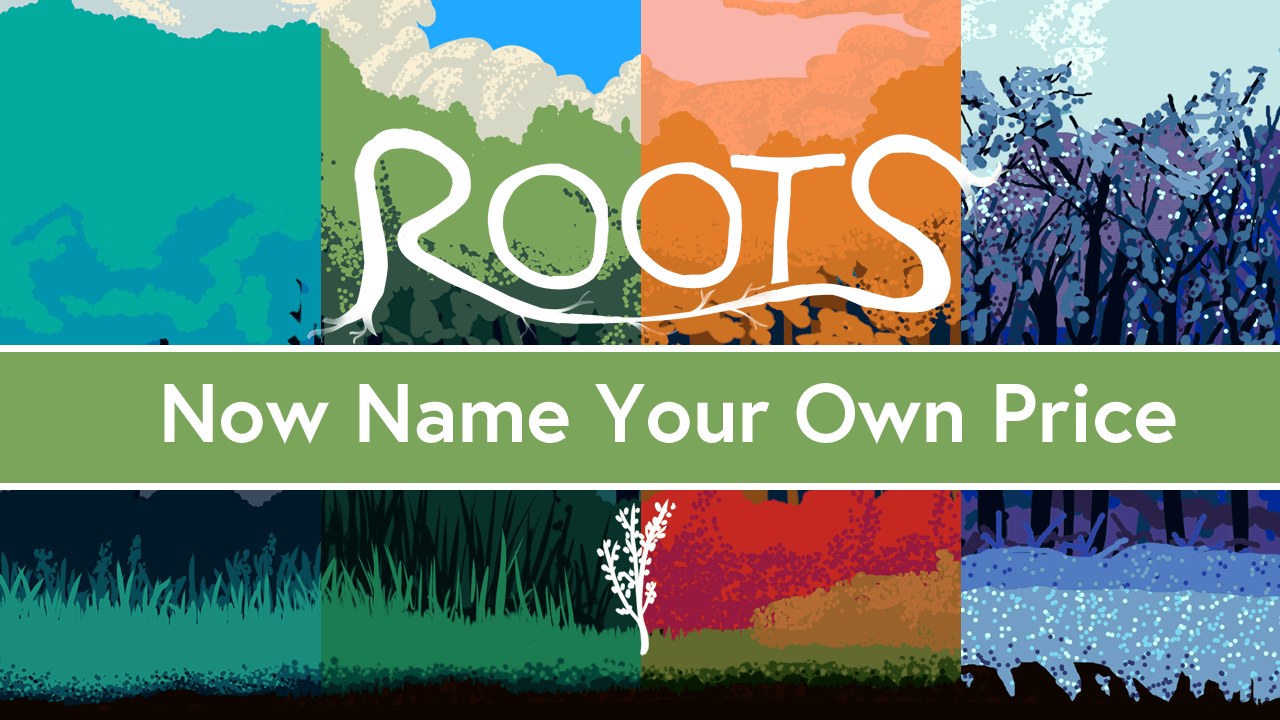 Roots
Roots is finally out!
What started 15 months ago just had the first major release. Finally releasing is a great release of pressure, and ahead of the Jan deadline.
Feel free to run the demo, or play free on iOS and Android. Itch is awesome for allowing all the links on one place. Currently 32 levels are included, with 32 more planned. Now I just have to release updates, what a relief!
What I have learned:
Managing a webgl, mac, linux, windows, iOS, and Android build wouldn't have been possible without the Unity game engine, and the very convient cloud build.
Set up GIT or SVN or some source control early in the project.
Build and run often, on all platforms.
Play test early, and often.
You are going to throw out your first UI solution, so keep it dev art till you are happy.
Have a great day, and eat lots of fruit.
Files
index.zip
Play in browser
Dec 21, 2018
roots-windows-64-bit.zip
34 MB
Version 1.0.1444.2635
Dec 19, 2018
roots-windows-32-bit.zip
31 MB
Version 1.0.1444.2635
Dec 19, 2018
roots-osx-universal.zip
34 MB
Version 1.0.1444.2635
Dec 19, 2018
roots-linux-universal.zip
45 MB
Version 1.0.1444.2635
Dec 19, 2018