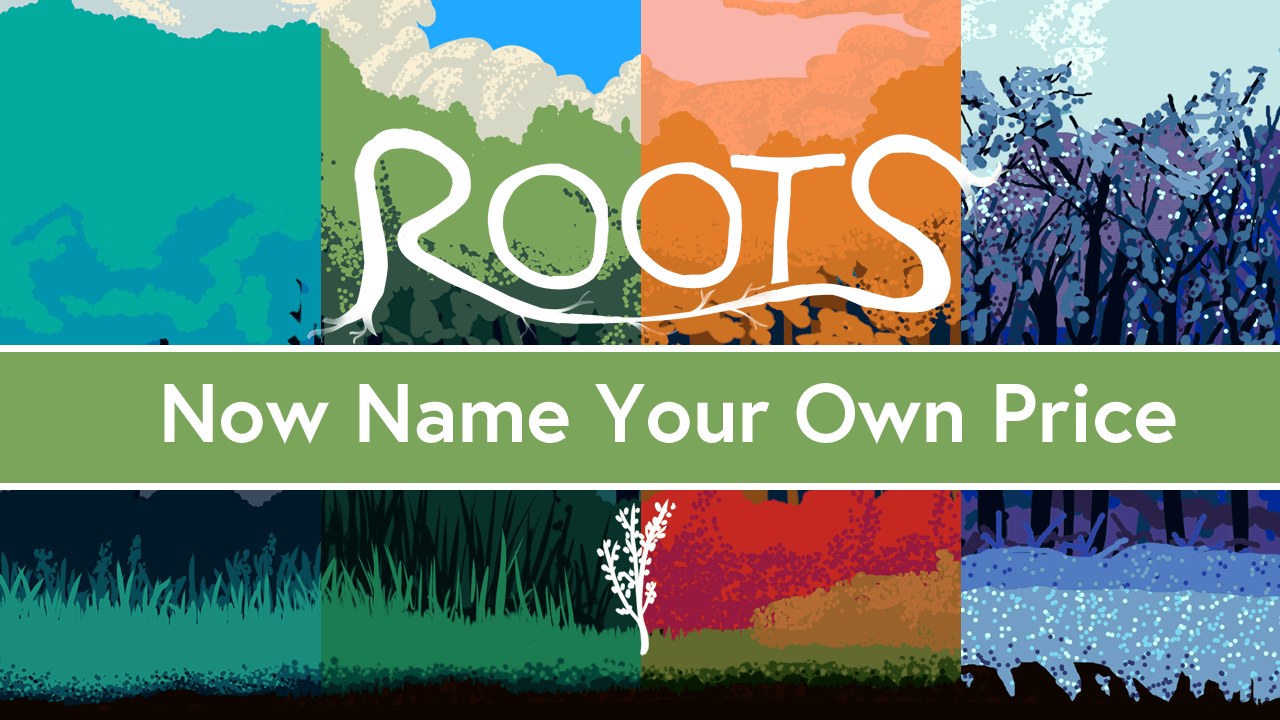 Roots
Borders, patches, and adjustments.
---
This build has a few quality of life fixes.
Fertilizer graphics animation
Sound level adjustments, especially on power ups being reduced.
replay level now lets you resume where you were instead of forcing you to restart (Staghouse)
Border graphics added for 16:9, 16:10 and other very wide instances. (DKnighter)
Bug fix if you go up while moving across fertilizer or during a win game screen.
Files
roots-linux-universal.zip
45 MB
Version 1.0.1270.3273
Jun 24, 2018
roots-osx-universal.zip
34 MB
Version 1.0.1270.3273
Jun 24, 2018
roots-windows-32-bit.zip
31 MB
Version 1.0.1270.3273
Jun 24, 2018
roots-windows-64-bit.zip
34 MB
Version 1.0.1270.3273
Jun 24, 2018