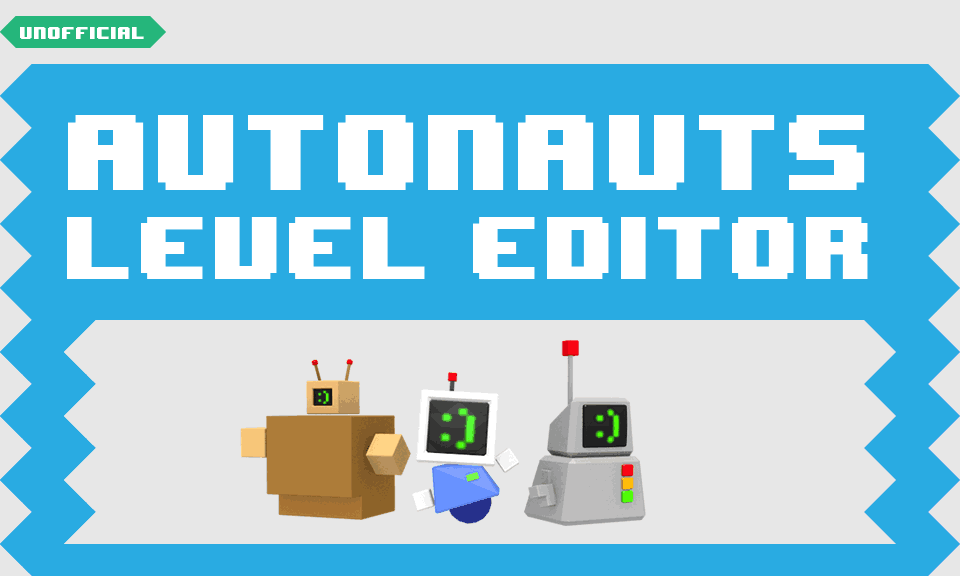 Unofficial Autonauts Level Editor
Usual version notice for Autonauts V7 coming out likely monday.
---
I will be out of town this week, and the editor may not be able to properly edit save files when version changes. Please use caution and keep back ups of all your saves. Generated new save maps for the new version should be fine.
Thank you!
Get Unofficial Autonauts Level Editor