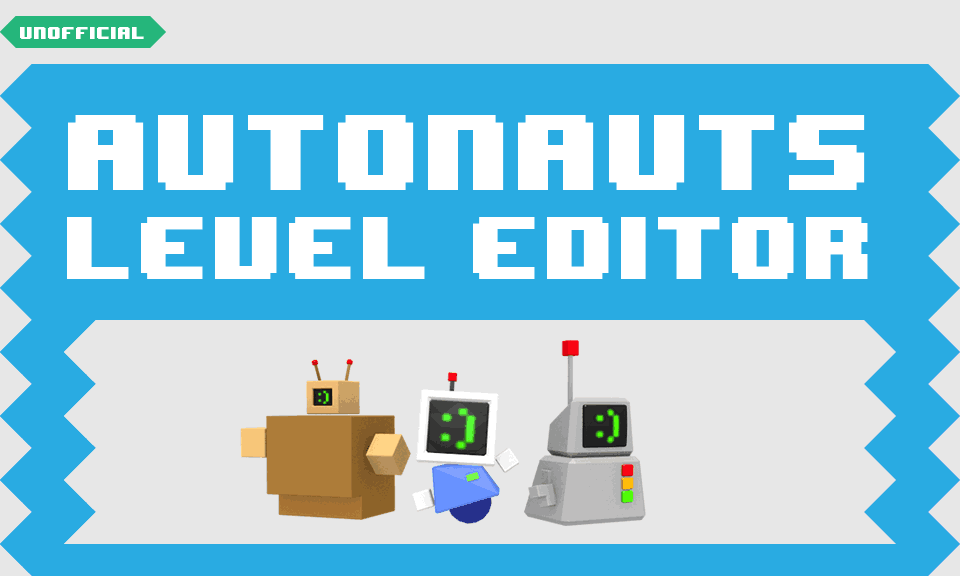 Unofficial Autonauts Level Editor
As the Editor progresses, the time needed has also increased. Back from all the way in version 1, when this is what you were greeted with: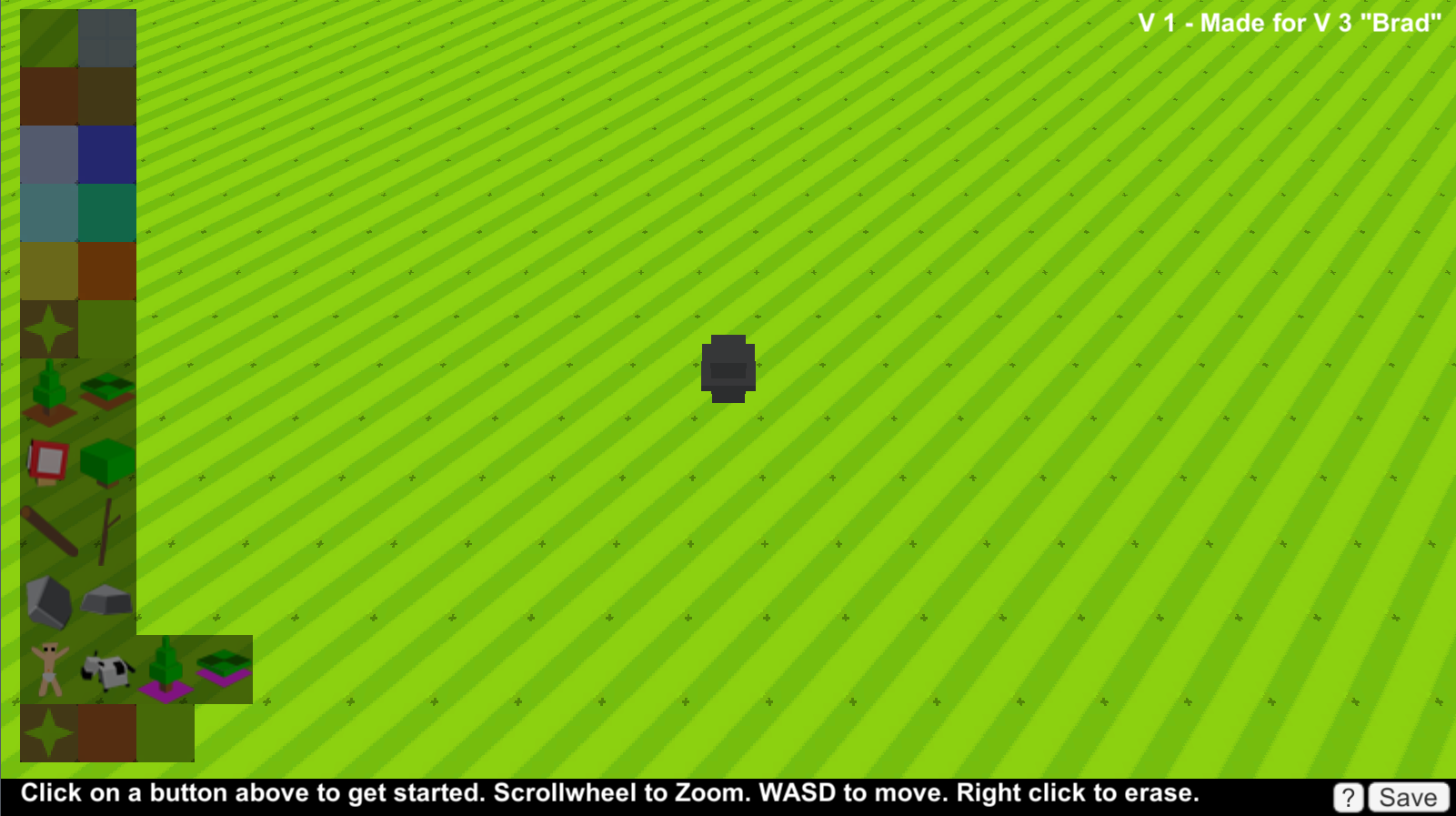 There was no loading, it only saved over the current save, and you had to make your entire level in one sitting. We also had this simple download page: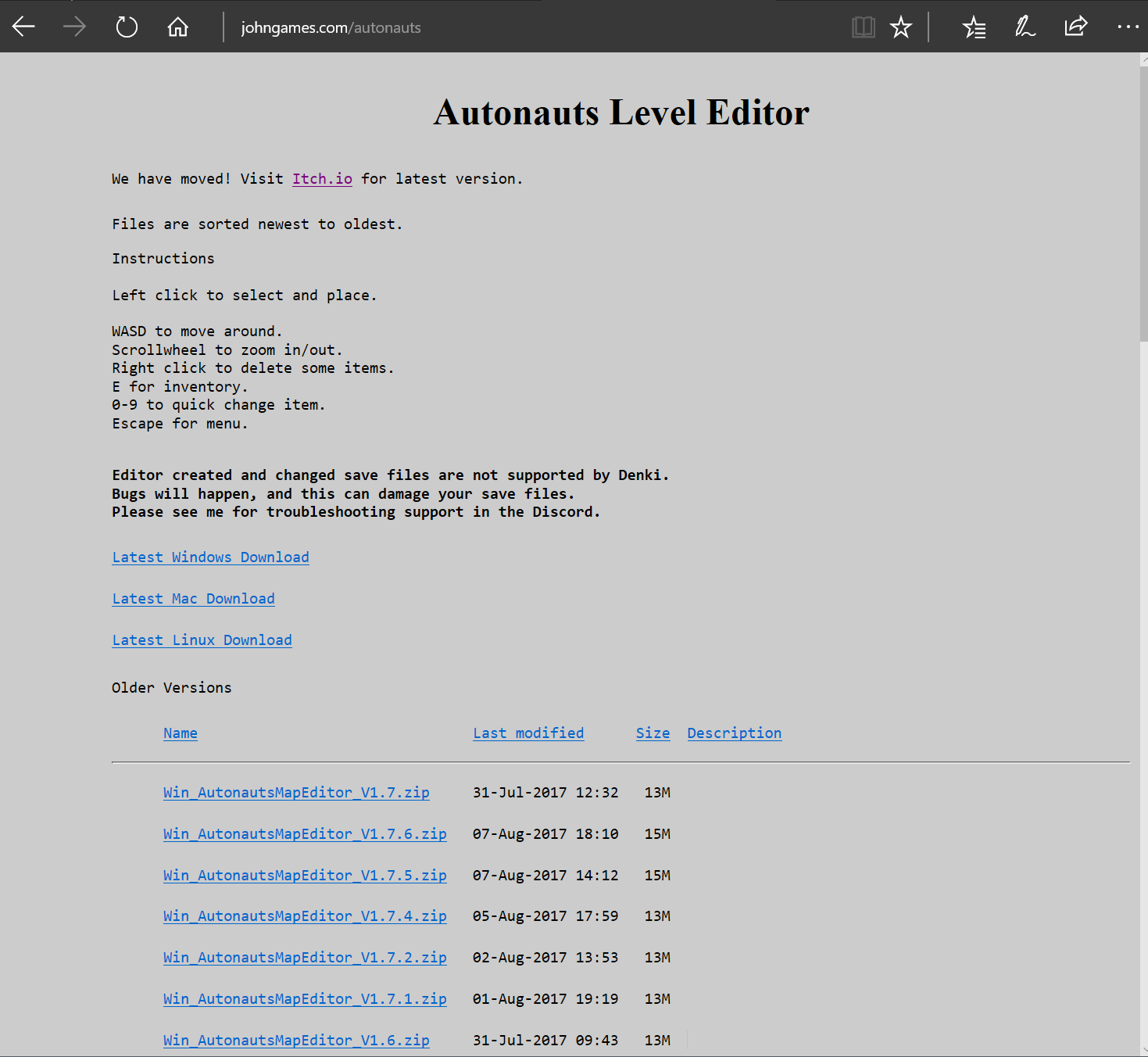 From there we have grown to a dark UI to a beautiful new bright and clean UI. For those that joined me on this journey I thank you.
These changes took significant development time, which is why I added in a way for those that were donating to the editor to receive a bonus of Credit, later adding Beta Access. This was originally set at $2 for Beta, $5 for Credit, and $10 for special credit. In view of those that have already donated and discussions with them, an adjustment has been made.
Credit and Special Credit are limited rewards, and should reflect that. Starting now Credit begins at $10, with Highlighted Credit at $20. No one that has already claimed these rewards will lose them. In addition beta access at $2 had an interesting effect of people that just were paying a small amount for the game were getting contacted with a beta key they did not want. In consideration of this: beta access will be moving to $5, starting with an instant increase to $3, then rising daily by 25 cents till $5.
For those of you that really want beta access, and are unable to purchase it, I will be allowing for a period of time the ability to earn it for free by watching my stream, details can be found at https://twitch.tv/johnganes .
Thank you everyone, let's keep the Editor going!
Get Unofficial Autonauts Level Editor