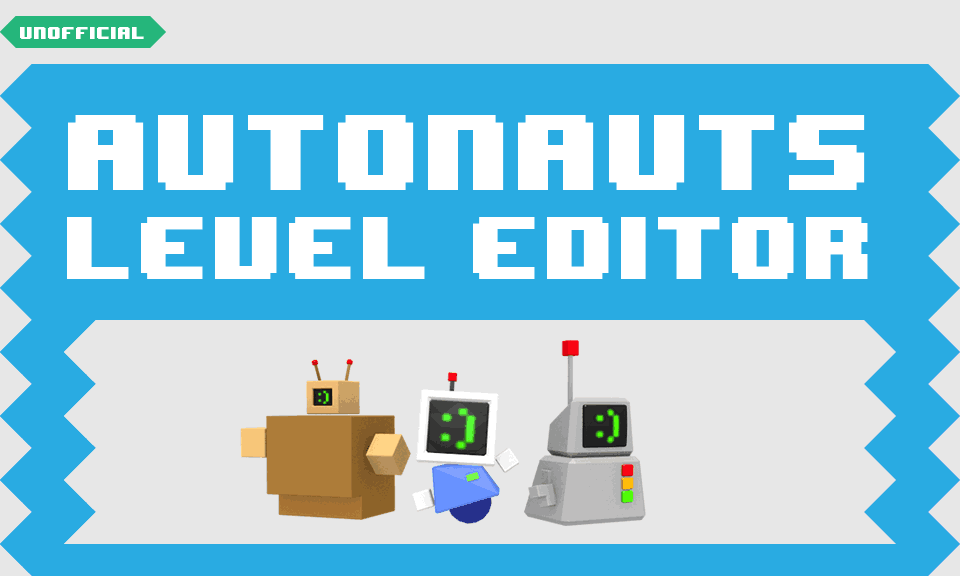 Unofficial Autonauts Level Editor
Thanks to all the Beta Testers, 4.5 is now out for download. Let's look at a feature list:

• Support for V 14
• Level generator
• You can now move the player
• More object support
• UI improvements

See you next time! And if you are in the Beta, 4.6 will be coming out shortly.
Files
unofficial-autonauts-level-editor-linux-universal.zip
36 MB
unofficial-autonauts-level-editor-osx-universal.zip
19 MB
unofficial-autonauts-level-editor-windows-x86.zip
14 MB
unofficial-autonauts-level-editor-windows-x64.zip
17 MB
Get Unofficial Autonauts Level Editor