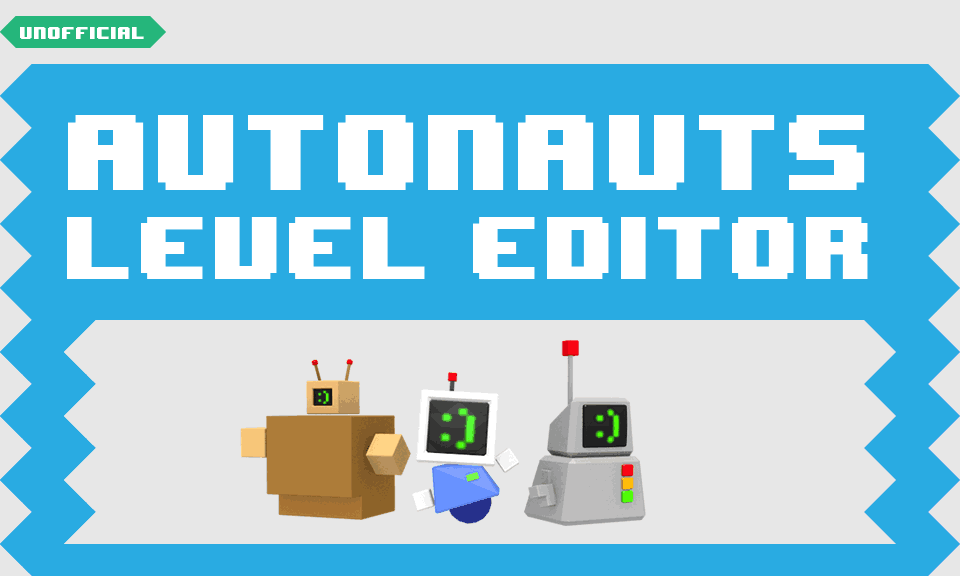 Unofficial Autonauts Level Editor
A downloadable level editor for Windows and Linux
Recently updated to work with the official Autonauts full game!
Want to change the water on your Autonauts map? The unofficial Autonauts level editor can help you with an easy to use interface, it supports basic tile map edits.

Features
Edit map tiles
Load!
Save!
This is very basic, forgive it.
Editor created and changed save files are not supported by Denki. Bugs will happen, and this can damage your save files. Please see me for troubleshooting support in the Discord.

"Autonauts" trademark and trade dress is used under limited license from Denki. This license does not waive any rights from Denki to the "Autonauts" trademark and trade dress. This license neither implies or endorses warranty from Denki for the Autonauts Level Editor.
Download